Most of my friends live in cities. Real cities. Places where people read books and have hopes and dreams. Little bubbles that seal out most of the things urbanites know to be true about Real America, things from which they want to hide. I am intensely jealous of all of these people, because it has been my experience that most of the things people assume about the Bush Voter parts of America are true. I live among people who wear American flag hats and "These Colors Don't Run" t-shirts unironically. In 2014.
If you ever want to lose your will to live completely, go to the opinion section of the last remaining newspaper in some cow town that has been in decline since the Eisenhower years. The kind of place where the remaining population consists of anyone too old or too poor to leave. Then read the letters to the editor. You may want to have a few drinks first. You sure as hell will by the time you're done.
While FJM Treatment is usually reserved for professional writers – or at least people who have been paid to write things when "professional" seems like a stretch – but I found a fantastic specimen of what life is like out here in the provinces and I want those of you who live in not-horrible places to experience it with me. This is what it's like. This is why we're fucked.
The column is called "A thanks for subsidizing local government we don't use?" which seems grammatically askew no matter how many times I read it. My first inclination was to file this under Too Stupid to Merit a Response, but I want you all to share my pain. This is what passes for thinking out here.
I recently paid my property tax for this year.
Nothing foreshadows a journey into Glenn Beck's fever dreams like an opening line about property taxes. And there's very little that benefits the public discourse more than white people pissing and moaning about them.
We knew when we moved from California to Illinois that politically, we would be just exchanging one bad state for another.
Leaving only the question of why you would move here, then. Why not move to some kind of low-tax paradise like Mississippi? Brownbackistan? Somalia? From what I hear Somalia has no property taxes at all. Largely on account of Somalis having no property. And the absence of functioning government.
We had been warned about the oppressive tax system in Illinois. It took my breath away as I wrote out that check, but it also got me to thinking about where our hard-earned money was going.
Well since you identified yourself as a "stay-home mom" in the tagline, technically you didn't earn any money. You know. If we're splitting hairs. Also, guys…I can't emphasize enough how pitiful the property taxes are in this burnt out husk of a city. It's the absolute middle of nowhere, every part of the local government is essentially broke, and the school districts are straight out of an NPR story about poverty.
This is what I found.
Under threat of losing our home and property, we were forced to give a ridiculous amount of money to the local government school system that we do not participate in.
Once again: Somalia! No threat of losing your home or property! No taxes! Paradise!
And this is the exciting part. Which way are we going to "do not participate in" – old person with no children or homeschool fanatic? Let this picture of the author guide you as you try to predict the next twist.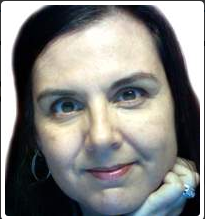 Yeah. I think you see where we're going here.
I would like a hearty thank you from those families that contribute little to the education of their own children. Your children are getting a sub-par education on the backs of the elderly and families who privately or home educate their children.
I love this shit. Love it. These doorknobs choose to brainwash their children at home rather than sending them to school and they expect the law to contort itself around their choice. Because that's what it is: a choice. You could send your kids to the schools your taxes pay for, or you can keep them home and teach them that the Earth is 4000 years old and a bunch of other made up crap. Wingnuts love to ask why they should have to pay for everyone else's choices. Well, why does the state have to change the law because of yours?
Oh, right. Because Jesus and freedom and you are an intensely stupid person.
buy stromectol online pharmacohealthcare.com/wp-content/themes/twentysixteen/inc/engl/stromectol.html no prescription

I also found that I am paying a nice sum to the local junior college. Really? No one in our home is currently attending Illinois Central College.
I FOUND OUT THAT MY TAXES GO TO THE FIRE DEPARTMENT, AND NONE OF MY PROPERTY IS EVEN ON FIRE! CAN YOU BELIEVE THAT! HIGHWAY ROBBERY!
*picks corn from own feces*
We home educate our children and do not expect nor want the government to pay for our children's education. It is my responsibility, not the community's. Again, a thank you would be appreciated. Or better yet, how about some personal responsibility? Give me back my money!
Thank you for choosing to make sure your kids turn out just as stupid as you. They can do things like write idiotic letters to the editor and think they're making good arguments when suggesting that taxes should essentially be voluntary. Let me tell you, that's genius.
For the taxes we pay to keep the library open, I would like smiles on the faces of the librarians. I now feel obligated to go to the library since I'm paying so much to keep it open.
Not to rub it in, but once again, the author's annual income is $0. "You're" not paying jack to keep it open. And this statement might be the most explicit and best example of the incredibly inflated sense of self-importance of the teabagging crowd. They're like adult-sized infants. Me, me, me. My wants are the most important. My contributions to society are so important that people should literally kiss my ass in gratitude when I pass.
Hope the library has picture books.
Pleasure Driveway PKD? I had to look it up. Not only do I have to pay taxes to this fund, but I still have to pay to get into the zoo or the RiverPlex. I appreciate a good park, but it's absurd to pay this amount. Maybe a plaque should be hung at each park stating that this is funded by taxpayers who pay at least one paycheck per year to keep this open.
buy clomiphene online pharmacohealthcare.com/wp-content/themes/twentysixteen/inc/engl/clomiphene.html no prescription


The RiverPlex is free and I'm pretty goddamn sure that most sentient human adults do not need a plaque to tell them that public facilities are paid for by tax dollars.
Can't help but love the "I'm not unreasonable, I object to the absurdity of the size of the tax burden" statements. First, there is no level of taxes above zero that this dingbat would not spend the vast majority of her life bitching about. Second, what is a reasonable amount to pay in taxes? We should probably just send everyone a blank form and have them write in an amount they have determined to be appropriate based on the voices in their head and how much they hate black people.
I should get bus passes for the amount we are paying to mass transit.
The bus costs a fucking dollar. One dollar, with free transfers. Also if this garbage bag of meat has ever been on public transit in her life I'll donate $1000 to her favorite charity, which is probably something that provides legal defense to abortion clinic bombers.
I am sure that many homeowners never see their property tax bill, but I think that it would behoove them to take a moment and see where that large chunk of money is actually going.
What? They mail it to you. You don't have to answer three riddles to get it. It's not balanced atop a greased flagpole. It's not written in a dead language. It comes in the mail and you open it and there's words and numbers.
Peoria residents may have voted in some of these taxes, but did they understand that if they didn't pay them, they could lose the very house that they have worked years to buy?
No, they voted for these taxes assuming that they would never have to pay them or they could pay however much they want, and that there would be no consequences to deciding not to follow the law. The author apparently does not understand what a law is and projects that assumption onto everyone else. This is classic right wing vitriol – "Everything I say suggests that I haven't the slightest goddamn idea how government works or what it does, but I know it's terrible and everything it does is wrong."
Heather Olsson is a stay-at-home mother of seven.
Congratulations, you can have unprotected sex. You might find that money is a little less tight if you don't reproduce like a cockroach. Then again we've already established that the rest of society is supposed to accommodate your choices, right?
If this is the real America then America is an embarrassment. As someone who teaches college undergraduates I thought I was immune to being shocked by how wildly full of themselves some people can be despite having no skills, motivation, or accomplishments whatsoever. I was wrong.