One of my favorite things on the internet is the frequent posts on Jezebel regarding magazine photoshopping. Imagine my delight upon discovering Photoshop Disasters, The Blog. Go on, spend 15 or 20 minutes browsing the archives there.
buy zydena online buy zydena no prescription

One gem after another.
I cannot check out of a grocery store without doubling over in laughter at a magazine cover bearing a photo of Sandra Lee or (more frequently) Paula Deen. To say that they look like Barbie would be an insult to Barbie. To say that they look like porcelain dolls would invite lawsuits from the Franklin Mint. Seriously, look at this shit:
WHAT THE FUCK IS WRONG WITH HER FACE. The eyes are a horror matched in intensity only by the teeth and lips. In comparison, Sandra Lee looks normal. Oh, wait. No she doesn't.
Although I enjoy Jezebel's continued coverage and commentary on this subject, I can't work up much rage over it because this crap looks so stupid to me. I am 100% certain that many magazine readers do not realize that these images are photoshopped but I cannot help my own reaction: "No one could possibly think this is real." It could not possibly look any more fake. It is just comical.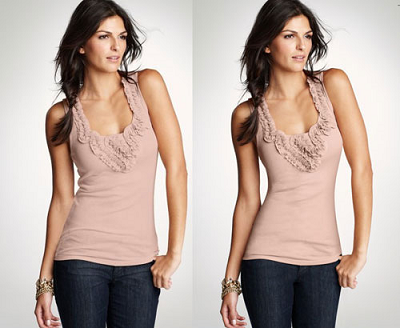 Promoting an unrealistic body image and beauty standard for female readers?
buy flexeril online buy flexeril no prescription

Yes. Definitely. BUT JESUS JONES, LOOK AT HOW FAKE THAT LOOKS. Come on, people.
WHERE IS HER ASS? Look at the legs in relation to the body. I mean, this makes absolutely no spatial sense whatsoever. They have literally chopped her legs off at the hips and relocated them elsewhere in the photo. If not for this, the horrendous facial airbrushing would be more noticeable. They might as well have given her a third arm.
Oh, wait. They've already tried that one. Note to self – always photoshop an arm holding an ice cream cone into a picture of someone who is accused of being a fatty. Maybe next time Whitney Houston can have four arms, each cradling a White Castle Crave Case.
I know, I know. This should be a source of outrage and not entertainment for me. But it's too funny to be taken seriously on a regular basis (although the "anorexia photoshop" thing is patently offensive). As far as the media's pernicious habits go, I'd rather have one that makes me laugh than one that will give me horrifying nightmares.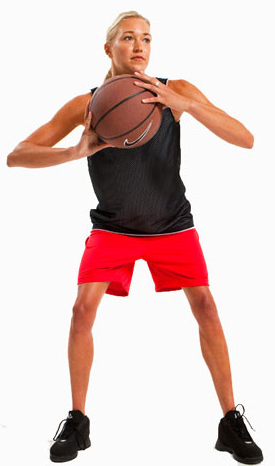 AAAAAAAHHHHH. KILL IT KILL IT SOMEBODY KILL IT. LURE IT INTO THE BASEMENT. WE'LL BURN THE HOUSE DOWN ON TOP OF IT.