I found it, guys. I found the picture that will be on the first page of the chapter in every textbook about the Trump years in the future.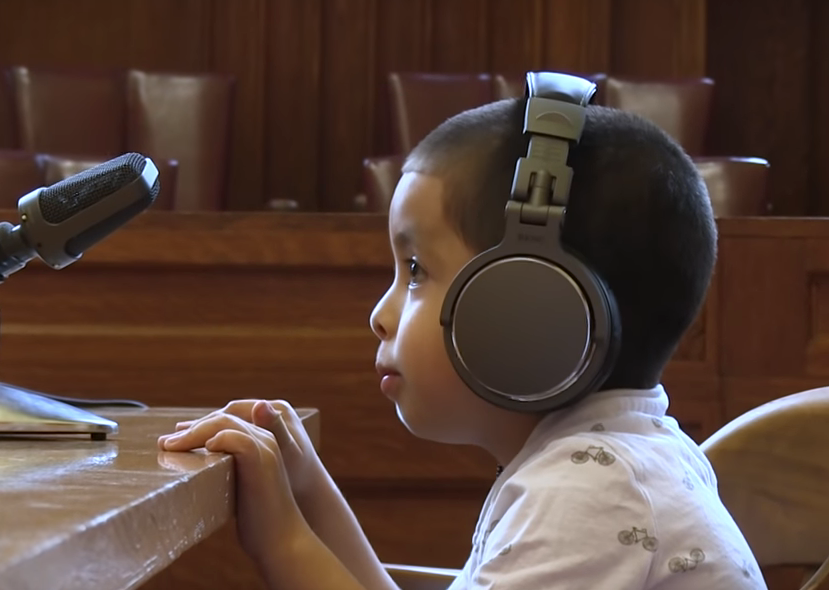 Just look at that. Don't look at it and feel sorry for the kid, necessarily, although I'm sure you do feel that way. Look at that and think about how many adults participating in this farce are able to keep in character while doing it. Kids as young as three are being obligated to appear alone in whatever they're calling these obviously illegitimate on their face pseudo-legal proceedings, conducted in a language they do not understand, and somehow everyone involved was told this was to be the case and they nodded and said "OK see ya tomorrow at 8 AM, then!"
Like, how do you do it. I know employment is a sticky web, and sooner or later we all get asked to do things we don't want to do and obviously the need to keep ourselves financially solvent prevents us from storming out in a fit of indignity. But you really have to wonder how any of the adults – the "judge", the various representatives of the government, etc. – were told to do this and didn't have some hill-to-die-on reservations. That none thought, "OK this is fucking ridiculous, too ridiculous even for someone with a high tolerance for ridiculous." That none thought, "Do I really want my name on the wall next to a picture of this in a museum exhibit in fifty years? Is this what I want my name associated with, even obliquely?"
We're all cynical enough to have lost faith in individuals' sense of shame to avert atrocities, but even still I struggle to understand how any adult could learn about this and decline to…say no. Just say, "No, I'm not doing that." Not in a big, dramatic movie scene sort of way, but a simple, "Look, I'm essentially impossible to fire as a federal employee anyway, so go ahead and try if you want. But I'm not doing this." sort of way. I know there are sick fuckers out there in the world – Stephen Miller types who legitimately enjoy the idea of making certain people suffer – but they usually do so from a position of safe detachment. They aren't the ones who actually have to show up in a courtroom and pretend that a six year-old Salvadoran runaway can represent himself in an immigration hearing.
Every time I think I finally understand the mindset of the people in that part of the political spectrum, they manage to turn it up another notch and I find myself adrift in their delusions once again.